WELCOME, GYAT!
2013-12-05
We are happy to announce our new cooperation with GET YOUR ACTS TOGETHER – Live Music Booking Agency. Based in London & Barcelona, GYAT has 15 years experience of working in the live music industry, the roster covers all genres of music, from Pop to Americana, Rock 'n' Roll to French Chansons, priority is great live shows in every respect.
AGENT: Paul McGivern, Christophe Quemin
TERRITORY: Europe excluding Germany & Belgium
GET YOUR ACTS TOGETHER
0 comments
read more
comment
visit website
CONCERT PREMIERE IN DENMARK
2013-11-20
After our last show of the Germany Tour in Hamburg we're heading to Denmark: On 1 February we'll premiere at Amager Bio with our audio-visual Off the Record-show! Looking forward to play Kopenhagen again very much. See you there for the first concert in Scandinavia 2014!
Ticket sales start today:
TICKETS
FIRST CONCERT FILM 2013
2013-11-14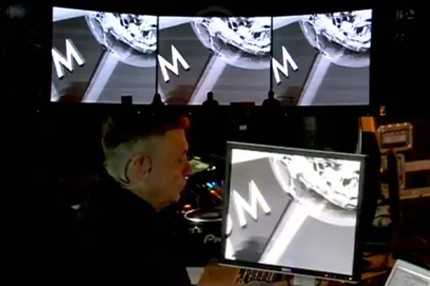 On 12 August 2013 Karl Bartos premieres with his new live show at Mont Des Arts during the Brussels Summer Festival. Our first concert film shows his performance of "Atomium", first single of his current album "Off the Record".
Thanks to Laurent Ingels and Jean-Marc Lederman for filming and editing the show!
Thanks to BSF for providing us with the footage!
More to come! Stay tuned!
YOU TUBE
VIMEO
0 comments
read more
comment
visit website